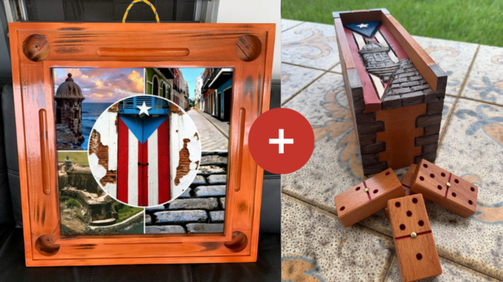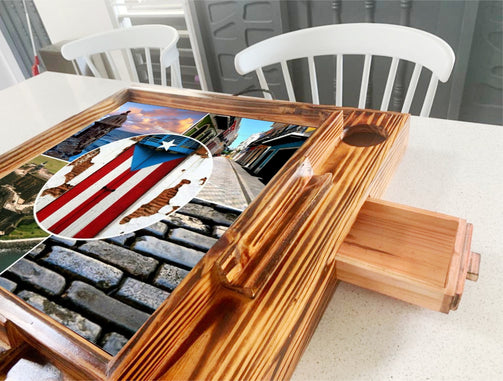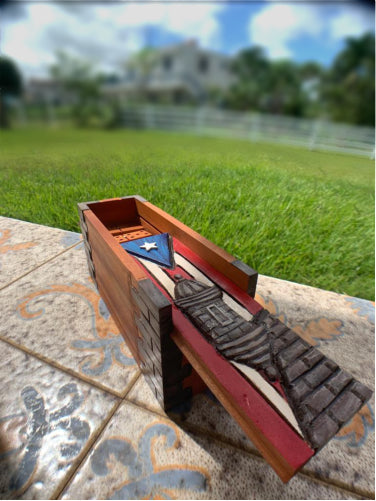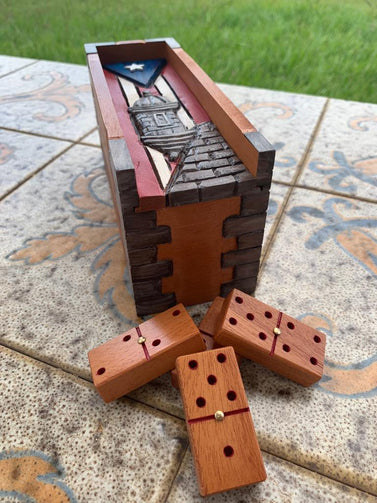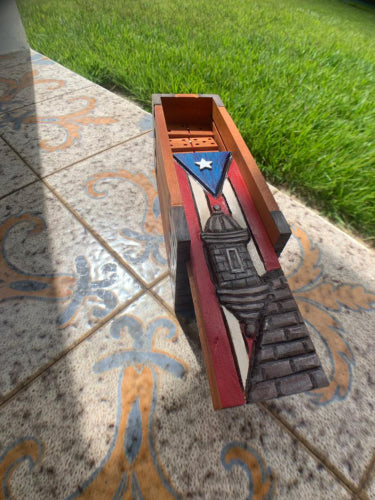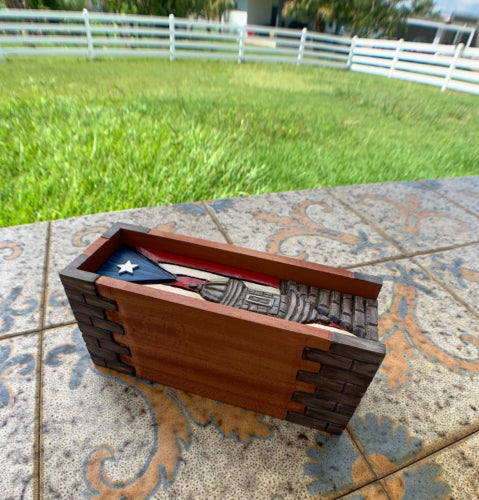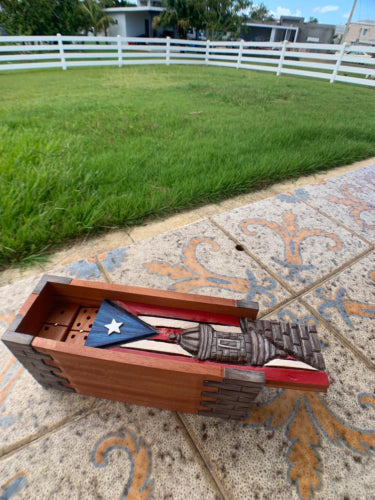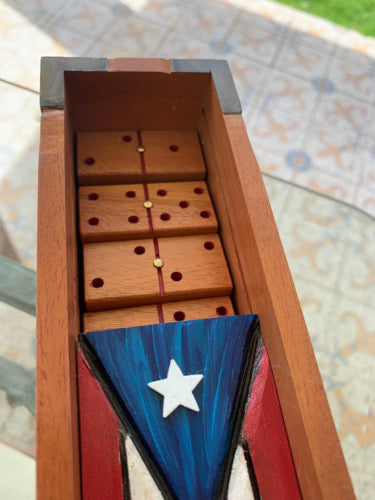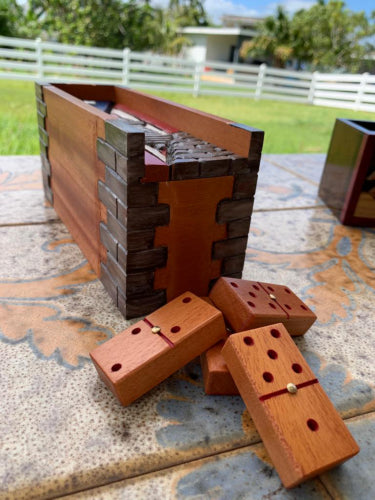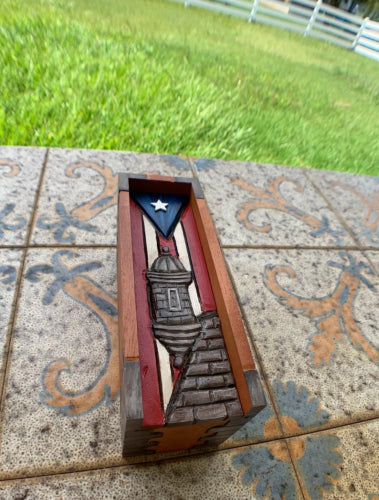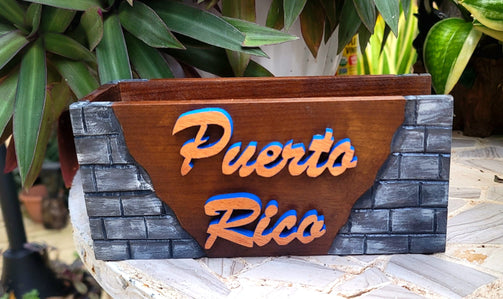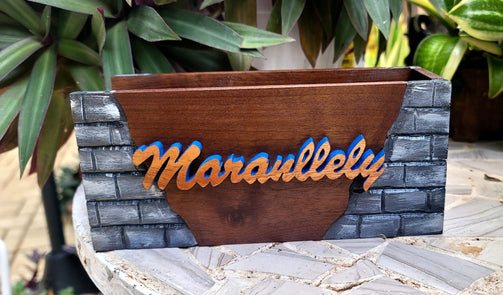 Puerta Bandera Domino Table & Set Bundle
Puerta Bandera Domino Table & Set Bundle
Regular price

Sale price

$448.98
Free Shipping to the United States and Puerto Rico.
The Puerta Bandera Bundle includes the Taino Made Handcrafted Domino Table in the Puerta Bandera Morro San Juan style and our Puerta Bandera Caoba Wooden Domino Set.
Free shipping to Puerto Rico and the contiguous United States. Customizations available on Puerta Bandera Caoba Wooden Domino Set for extra cost; select style.

Puerta Bandera Bundle includes:
Taino Made Handcrafted Domino Table
Style: Puerta Bandera Morro San Juan
A lovely handcrafted, one-of-a-kind domino table made to order in Puerto Rico by local artisans. Foldable with four cup holders, four legs, four domino holders, and a storage tray for dominoes. It's made out of white pine and contains an image in the center along with a carrying handle. Weighs over 25 lbs, ships from Puerto Rico. Dimensions:  26 x 26 x 30 inches with legs extended. The playing area is 18 x 18 inches.
These items are custom and made to order, please allow for at least 3 weeks for manufacturing and shipping. 
Una hermosa mesa de dominó hecha a mano en Puerto Rico por artesanos locales. Es plegable, con cuatro portavasos, cuatro patas, cuatro porta dominó y una bandeja de almacenamiento para dominó. Está hecho de pino blanco y contiene una imagen en el centro junto con un "handle" para transporte. Este producto incluye tanto el tablero como las patas de la mesa. Pesa sobre 25 libras.
Puerta Bandera Caoba Wooden Domino Set
Made from ethically sourced Caoba (Mahogany) and Imbuia (Brazilian Walnut) trees from the island of Puerto Rico, hand-carved and handcrafted into a treasure domino set of superb quality. Each set is hand-carved to offer you a unique, one-of-a-kind, quality heirloom piece that will bring you and your family joy for years to come.
As these are custom made and in high demand, it may take up to 3 weeks to receive your custom order.
Set de dominos artesanales, confeccionados en madera de caoba y imbuia. Con tallado de la icónica Puerta Bandera de San Juan. Cada una de nuestras piezas esta trabajada hasta el último detalle para brindarle al cliente una una pieza de calidad y exclusiva. Además, se realizan diseños de manera de pedido especial.
Couldn't load pickup availability